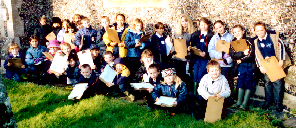 WELCOME TO HAZELWOOD, (HODDESDON) SCHOOLCHILDREN 4 DECEMBER 2001. THEY ENJOYED A BEAUTIFUL SUNNY DAY TO WALK THE VILLAGE AND RECORD THE CHANGES.

DANNY AND MAVIS SHUT UP SHOP

Wednesday 23 June 1999 heralded the biggest change in Aston for years.
Danny and Mavis Hodge decided to retire from their village general store and sub post office. This was the last surviving shop in the village centre. No one was prepared to take over the business. A presentation was made by Leslie and Gwen Izzard on behalf of the customers to thank Danny and Mavis and wish them both a happy retirement. The shop is greatly missed, it was a place to meet and chat and stay in touch as well as purchase the household needs.

I have produced a VHS video of this closure and some history of the Aston Post Office. If you would like a copy please get in touch. Click e mail on my home page. Thanks. Des Turner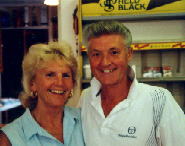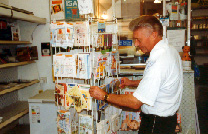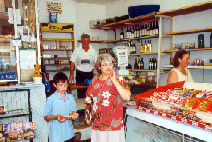 Pictures: Des Turner

NEW FOOTPATH- WEST OF ASTON BURY WOOD
This is a lovely walk. Start from the village centre to Aston Bury drive. Enter the field as indicated by the footpath sign, cross to NW corner of Aston Bury wood, cross Bragbury House former BAe playing field. Cross the stream by the footbridge follow the path and exit at Three Horseshoes Pub. Return through Aston Bury Wood past 16th Century Aston Bury Manor and its barn and home for a cup of tea. Beautiful!
Thank you to those gallant workers who created it.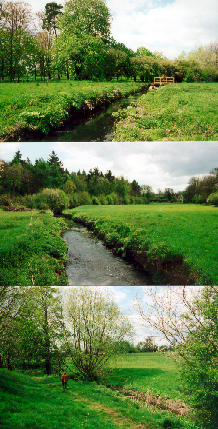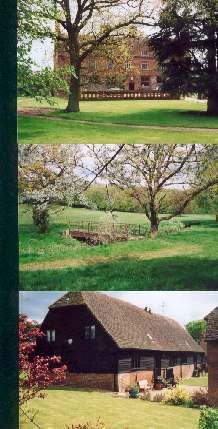 But there is a downside. The former sports club area is owned by Wilmington who want to develop it. So the whole green belt area that you see will be ruined forever. Imagine the scene below covered with dwellings. The Aston Bury Wood nature reserve will be no more. It will be overwhelmed by the people who will be living next door to it.
Bragbury House and the old BAe cricket pavilion are to be seen in the distance. A security man would not allow me access to photograph the buildings.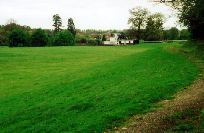 Pictures: Des Turner