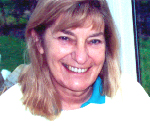 MARGARET MOREHAM

Aston village has lost one of its leading, most loved and popular figures. Margaret Moreham died of cancer on Monday 15 October 2001. The funeral took place on the following Saturday at Aston St. Mary's Church. The service was conducted by Rev. Angela Milton.
Family and friends filled the church to overflowing. Tributes were paid by Ian Campbell and Pat Jeffery who both praised Margaret's leadership and direction of the 'Fundraisers' and 'Aston Theatre Group and the many activities that took place to build a much needed village hall. Without doubt the hall would not have been built without her inspiration and drive and dedication.
Angela Cantwell paid tribute to Margaret's involvement in many other village organisations. She was a member of the Parish Council, the Conservative Association, Village Hall Committee and various sports clubs.
Rev. Angela Milton read a tribute on behalf of husband Eric and the family. The proceedings were more of a memorial service than a funeral with so many personal memories, tributes and also recorded songs from Margaret's most ambitious and successful production, 'Oliver'.

The village sign, designed by Margaret, draped with black ribbon on the day of the funeral will be a lasting reminder of her great love of the village and hamlet of Aston End where she lived with her family.

Margaret was SPECIAL, she shaped the lives of all those who took part in the fund-raising, shaped our lives for several years, just at the right time. We all seemed to be at the right age. The spirit created was wonderful . Such a lively, fun-time. She was so supportive and encouraged us to do things we didn't think we were capable of doing. We are grateful and we miss her.

Here are a few pictures of some of the shows from my collection of Aston Theatre Group. If anyone has photos to offer for copying to increase the collection, please get in touch. I need pictures of ALADDIN 1983.



CINDERELLA 1986
DICK WHITTINGTON 1978
THIRD MEDIAEVAL BANQUET 1990
Margaret is on left in lower picture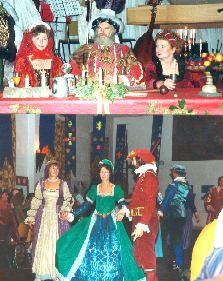 1920's DANCE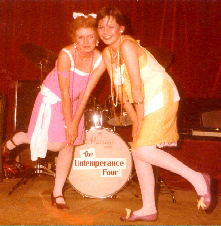 DICK WHITTINGTON 1985
CINDERELLA 1977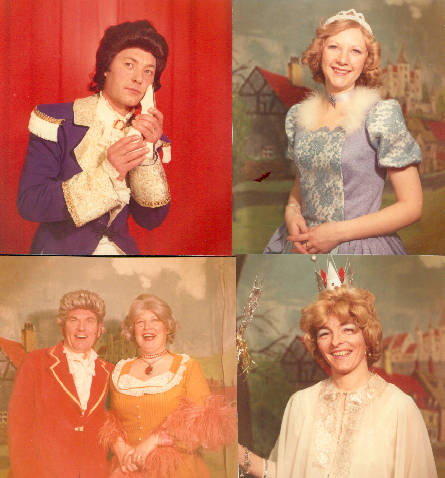 OLIVER 1987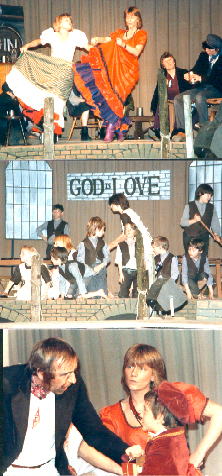 WE'LL MEET AGAIN 1980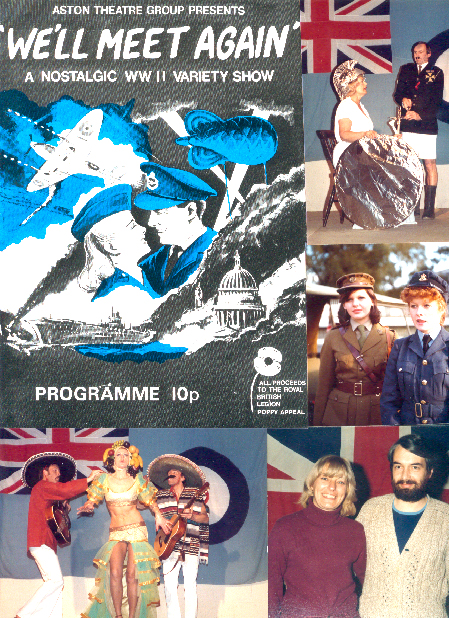 WE'LL MEET AGAIN AND 'AS WE WERE' WWII EXHIBITION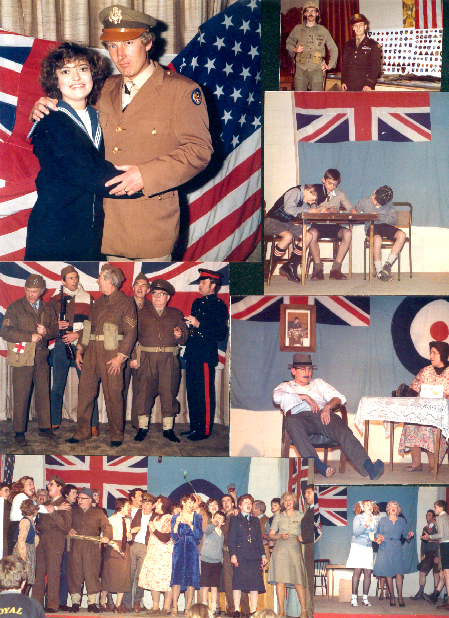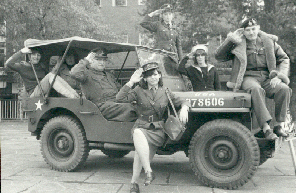 Margaret, thank you for all the fun,the laughter and the good times we all had.
WE SALUTE YOU